Community Connections Inc., a nonprofit serving people with disabilities throughout Southeastern Massachusetts and Cape Cod, announced that Laurel Hartman has been named to its board of directors.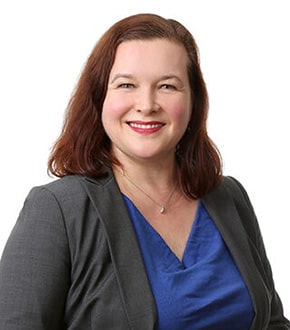 "Laurel Hartman brings a passion for service to our board through her volunteer work for organizations on the Cape, including the YMCA Cape Cod and Philanthropy Partners of the Cape and Islands," said David Botting, president and CEO, Community Connections Inc. "With her event planning, marketing, and sales experience, Laurel maintains a business network on Cape Cod and the South Shore, which can help Community Connections identify potential new board members."
Hartman is a graduate of Nauset Regional High School and has a Bachelor of Science from Northwestern University and an MBA from UMass Dartmouth. Her 20-plus year career in the hospitality industry – with leading organizations including Hilton, Marriott, and Starwood – has taken her from Chicago to New York City to Boston and back home to Cape Cod. After five years as the sales leader at Cape & Plymouth Business Media, Hartman transitioned her extensive skills to Kinlin Grover Real Estate.